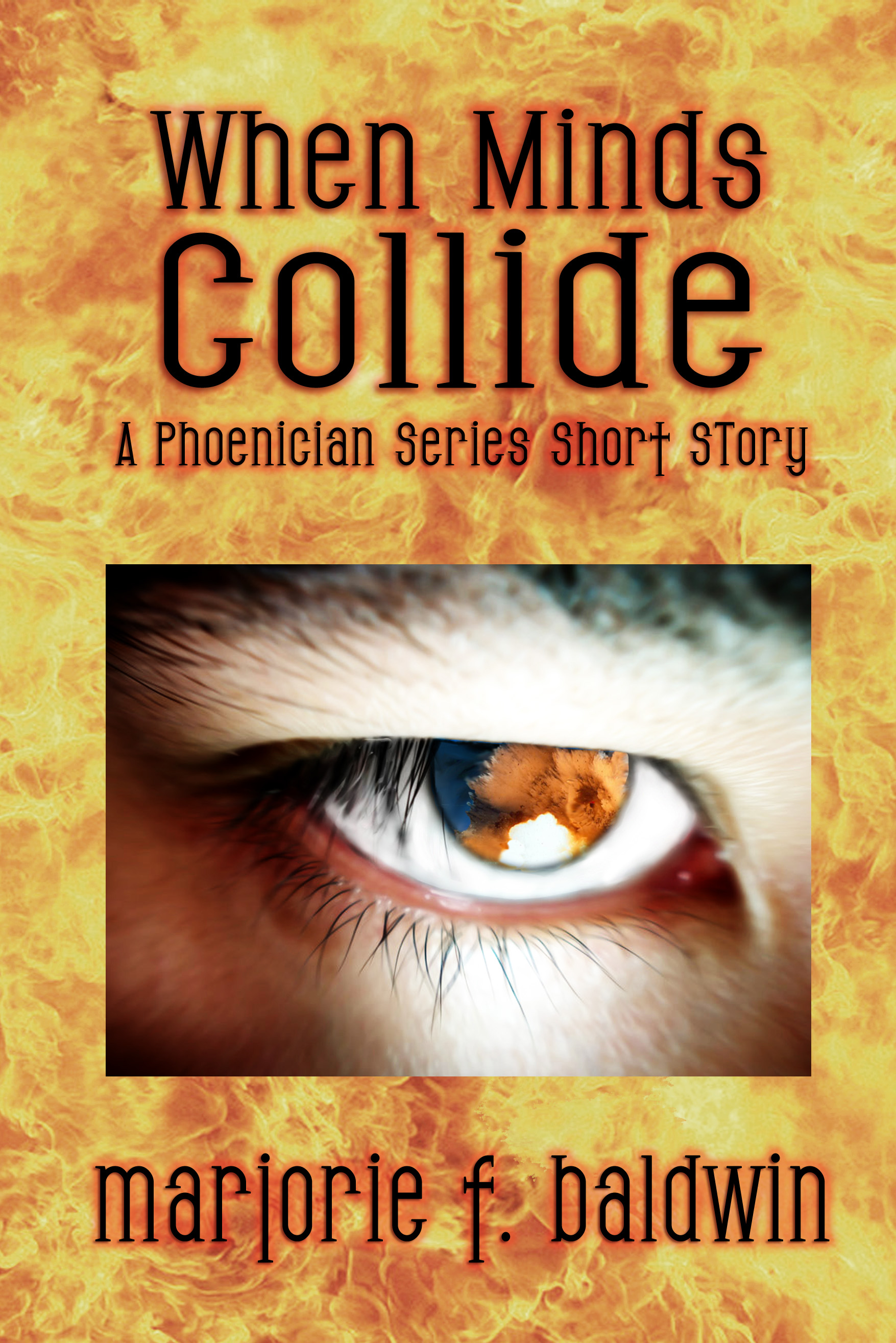 When Minds Collide
(A Phoenician Series Short Story)
When Minds Collide
is a bit of a short story preview into the world of the Phoenician Series and Conditioned Response. Not only do we get a little intro to the planet where Earth's inhabitants are now living, we get a peek at the Phoenicians and their creatures, and a major look into the lives of William Harrington and Andrew Caine right when their lives truly changed forever.
Having already read Conditioned Response (find my review and an interview with Friday HERE), I really enjoyed getting to go back and get the more in depth story of Will and Drew and Joshua Scherrer—basically where it all began. It really makes me curious how things play out between this story and the beginning of book two. Of course, I would love for the story to be longer (though Friday admits it is really a short novella instead of a short story
J
), but it is a great little taste of the series for anyone who might not be sure if this will be their cup of tea.
As always, Friday's writing style is easy and she is fantastic with the details that really make a story shine. Readers are immediately drawn in and find themselves fully invested in the lives of the characters. The pacing is perfect and the sci-fi/fantasy aspect is completely believable from start to finish.